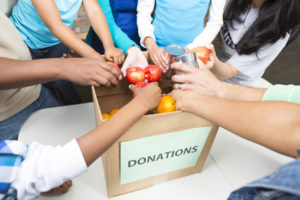 For Non-Profits
12th and Upton Associates offers a variety of professional services that help you achieve your organization's goals. Do you need help with building a plan to get funding? What about developing campaigns to expand your donor community? Or support with accounting, management and operations, we can do that too.
Bloomerang is a leading donor management product and we recently joined their consulting program. That allows us to offer discounts for new adopters; for more information check out this blog post.
Where do we deliver the most? In our client's results. Our pay for results model ensures tha
t you obtain value before you have to invest in our services.
For Small Business
We've worked in small business for forty years, and have seen a lot. Contact us for assistance with IT issues, including custom software selection and configuration and systems integration, cybersecurity, preparation of business documents including partner, employee and sales agreements, and setting up accounting, employee benefit (including 401ks), and payroll systems.
Our Service focus
We can help extend your reach and enhance your capabilities
in a wide variety of ways!
Fundraising and donor management
Accounting and Finance Services
Information Technology Consulting
Communications and Marketing