Enabling New orleans musicians to Prosper
The Musicians Council for Fair Wages is a New Orleans non-profit that we are working with. We will be increasing their visibility in the community and helping them raise funds.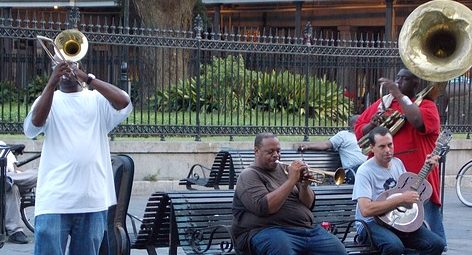 universal access to clean, safe and reliable energy
Founded in 2014, SVP is a 501(c)(3) non profit organization dedicated to reversing the negative impacts of climate change and making solar power the primary energy choice for rural communities in the developing world. Our mission is to provide clean, renewable and reliable energy for all people, beginning with those who can least afford it.
advocating for the rights of nature
The Earth Law Center is leading the fight for recognition of nature"s rights in legal systems around the world. We recently prepared the content for their 2021 annual report, and are continuing to work with them building advocacy templates and streamlining administrative functions.
How Many children
Promoting the idea that children are the future
How Many Children was founded to combat the increase in violence against children in the U.S., and has expanded its horizons to take on the global challenges of providing children safety, economic security and useful educational resources.
Recent Customer Testimonials
Thomas did an amazing job of setting up our CRM. Not only did he walk us through the entire process and train us on how to use it but he also cleaned up our donor database for us.
Joe Kselman
CEO, SOLAR VILLAGE PROJECT
Thomas was an amazing help: he organized, drafted and finalized copy for the most important document for ELC, our Annual Report. He helped keep the project on timeline, made excellent suggestions and all in all, we could not have done this without his expertise and help. Thank you Thomas!
Darlene Lee
Board Member, Earth law center
You guys are doing awesome work and helping us push the Musicians Council forward.
Jonathan Olson
Executive Director
Musicians' Council on Fair Wages